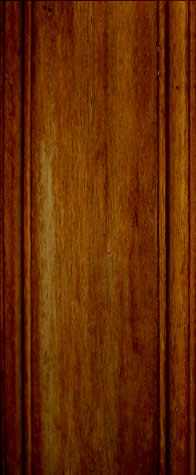 September  5, 1961 -  March 1, 2012

          Remembering

    STEVE NOBLE

Once a Marine . . .

     Always a Marine

And a Devoted Son . . . 

          A Cherished Brother . . .

     A Trusted Friend to Many!

This web site  is dedicated  to the memory of Steve Noble  and all of  his many  friends and

associates who  were such an important part of his life, particularly during his final three year battle  with  cancer.   As  Steve  often  told  his 

friends . . .  "It is, what it Is!"

SCROLL DOWN  FOR ADDITIONAL PHOTOS & INFO

Steve was laid to rest with full military honors at Greenwood Cemetry In Orlando on March 14, 2012.

It was here that he spent many hours in planning and executing two of his favorite Marine Corp League projects . . .

Solar lighting of flag poles in the veteran sections . . . and . . .

the placing of Wreaths Across America tributes at the grave sites of  veterans of all branches of service at Christmas time.

Before his passing Steve had the opportunity to select his own burial site beneath the "Betty Grable" tree in the veterans' section of American Legion Post 19, which was the site of several of his

  MCL projects.  Betty         Grable was the           signatory PinUp Girl   for veterans during

   World War II .    

There Is No Death . . . 

He Lives on in Your Life and the Lives

of Others Who Knew Him

Steve with parents . . . Marie and Bob

Steve & longtime friend               Chris Layne

Steve's bedroom buddy, Shadow

Steve and friend Bill Casale in Nassau

Steve, Dad & Mom with Curtis Vaught

Steve Oakley, Steve & Bear

Steve with Chris Layne and her 3

grandkids . . . Bridgette, Breanna

   and Brandi on St. Johns River

Time to "hit the golf links" with Steve Oakley (right) & 

            NASCAR Driver, Brett Bodine (center)

* * * * *Let's Have a Party * * * * *

* * *

Phyllis Simone Archer with Steve

         at Fort Walton Beach

"So Many Kind Words from So Many Kind Friends"

  We Wish We Could Include Them All . . . but Here Are a Few of the Many:

"Steve did so much for so many. His hard work and effective coordinations kept the Orlando Marine Corps League afloat. We sure will miss him."





Lew & Marge Fallon
"I , too, have lost a son and know it is very painful. I pray that time and your faith will heal the pain and leave the good memories, including the fact that he battled cancer like the Marine that he was and continued his work with the Marines throughout that time."

                                         Helen Lindemann

"I am so sorry for the loss of your wonderful son, Steve.

He was a truly remarkable man and I'm glad I was able

to call him friend.  God Bless You!"

                                     Kathy Ferrara Lanham

                                     Class of '79 - Lake Howell HS

"Myself and my wife, Debbie, are sorry for your loss. I remember Steve as being a good friend and 

a patriot.  I'll always remember the Little League

games at English Estates when we were younger.

I'll miss him . .  ,





 Jim Smith
"I share comfort in knowing Steve is no longer suffering

and send thoughts of sympathy and support to you as you

begin your journey without him. Steve brought so much

pride and devotion to our Marine Corps Detachment. We

will never forget him."

                                       Love . . . Peggy Eby

"Our prayers go out to all the family as you remember

all the memories you have of Steve.  He was a great guy

and he helped so many people and gave his all to the

servicemen, especially the Marines. We will all miss him

in the Jack Van Ryder Pound of the Devil Dogs.

                       Garnet Reasner & Family

For More Photos of Steve's Marine Corps League Activities

    Visit the League's Web Site at:  http://mclOrlando.org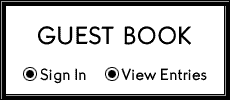 EXCERPTS FROM DISTINGUISHED SERVICE AWARD Presented to Steve Noble shortly  before his death

.Since you joined the Marine Corps League, you have always set an excellent example with your appearance, professionalism and military bearing. You developed your speaking skills during your many public appearances which gave creditability for the various programs you represented.  You appeared before many organizations, both veteran and civilian.

As Commandant and Pound Keeper you performed your duties exceptionally well through severe discomfort and pain, carrying out the demands of your positions wilh dedication, dignity and honor.

On behalf of Jack Van Ryder Pound 124, Military Order of the Devil Dogs, I am honored to present you this DISTINGUISHED SERVICE AWARD.

      Semper Fidelis . . . PDD Russell W. Kauffman, Pound Keeper

When You Wish Upon a Star . . .

One of Steve's longtime wishes was to someday visit the

National Museum of the Marine Crops in Virginia.

Three weeks before his death, his sister Robin flew into Orlando from Santa Fe, NM and drove him to the museum

for a two day visit . . . just the two of them.

It was an experience they both would never forget . . .

   A Dream That Finally Came True!   

Please Sign Guest Book Below

"I never knew Steve, but he must have been a great Marine

based on the good things he did for the Corps and his fellow

Americans. It is so good to have this website as a constant

reminder to the family and those friends everywhere who were

touched by his life. Some leave us way too early in life. Steve

obviously did.

                     Mike McDougald, Radio Executive, Atlanta, GA

Flag case presented by Lake Howell HS - Class of '79

Steve always took pride in working with the Young Marines

MCL's NATIONAL DISTINGUISHED SERVICE AWARD Presented Posthumously

Marie & Bob Noble, parents of Steve Noble, the late Commandant of the Larry E. Smedley Detachment 064 in Orlando receive Award and Medal on behalf  of  their  son  from  the  National Commandant,   Vic  Voltaggio at the

Saturday night banquet in Orlando on April 21, 2012.

The Award of  Excellence for service to the Community, Country and Corps is the highest honor bestowed by the National Marine Corps League.

Lake Howell High School Class of '79 Remembers Steve at Cinco De Mayo Outing on May 5th